Webteam:
July 2017
The alterations to the 1827 chapel at Great Glen are coming on apace. At present, it is difficult to see what the final result will be for dust and rubble, but already the interior is looking brighter and less cramped, the new and safer staircase to the gallery is in place and the external ramp for disabled access is taking shape.
We are looking forward to being able to move in and enjoy the refurbished facilities, looking towards a rededication service conducted by our new minister, Rev Fran Rhys, with the new Superintendent, Rev Edson Dube in September.
Meanwhile, the notice board declares to passers-by: 'Open as usual — simply undergoing a faith-lift!'
You may also be interested in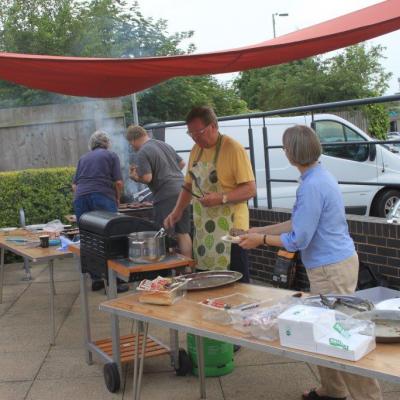 Webteam: Wed 05 Jul 8:40am
An Open Circuit Meeting for both the Leicester Trinity and Leicester North Circuits took place on Wednesday 21st June. In addition to welcoming members of both Circuit Meetings the occasion was open to everyone. There was no formal business, no agenda and no minutes! The evening started with barbecue from 6.30 p.m. Each Church in the two Circuits was asked to bring a small display (a board with...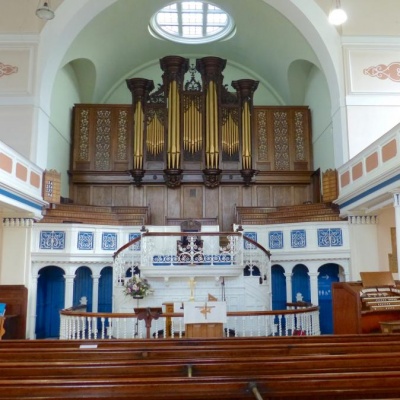 Webteam: Tue 04 Jul 8:46am
As part of the church's 200th anniversary celebration, a decision was made to restore the historic organ which needed urgent attention. The organ itself was installed in 1858 but has been enlarged on a number of occasions, the most notable being by Hill Norman and Beard in 1936. The central casework, for a number of years thought to be an example of the work of Father Smith, is now attributed...