Webteam:
February 2018
OneSound is one of the UK's leading Christian youth ensembles. Born out of the MAYC Orchestra & Singers, OneSound provides opportunities for talented young Christians from across the UK to come together, perform, and lead worship to a high standard. Christchurch last hosted OneSound back in October 2010. We welcomed about 60 young Christians and their leaders to Christchurch, from Thursday lunchtime until Sunday afternoon. They slept at church and we provided meals for them. They performed a fantastic concert on the Saturday night and a moving and memorable service on the Sunday morning. They are now making a return visit to the Leicester Trinity Circuit and Christchurch on 7th April 2018.
You may also be interested in
Calendar

Quiz & Tea Uppingham Road
Saturday 23rd June @ 2:00pm
Uppingham Road Methodist Church

Flower Festival Syston
Saturday 30th June @ 10:00am
Syston Methodist Church

Flower Festival Syston
Sunday 1st July @ 12:00pm
Syston Methodist Church

CLT - Wesley Hall
Tuesday 10th July @ 7:30pm
Latest news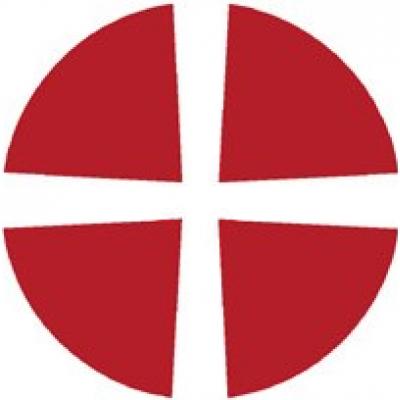 New Circuit Mission Statement
Webteam: Wed 23 May 8:13pm
Nativity Flower Festival and Exhibition
Webteam: Wed 16 May 10:18am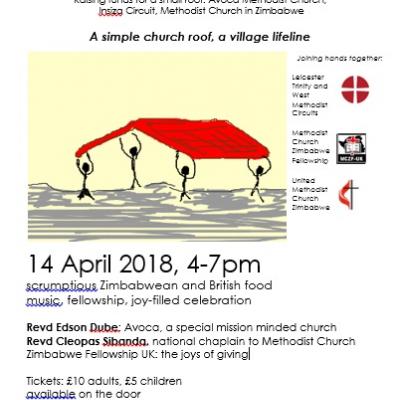 Raise a Roof!
Webteam: Thu 22 Mar 3:54pm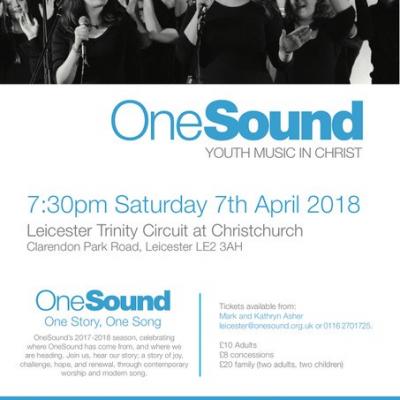 One Sound Concert - Christchurch 7th April
Webteam: Sun 25 Feb 7:19am
Publications

Beacon Summer 2018 Pictures
PDF file

Beacon Summer 2018
PDF file

Beacon Winter 2018
PDF file

The Beacon Autumn 2017
PDF file