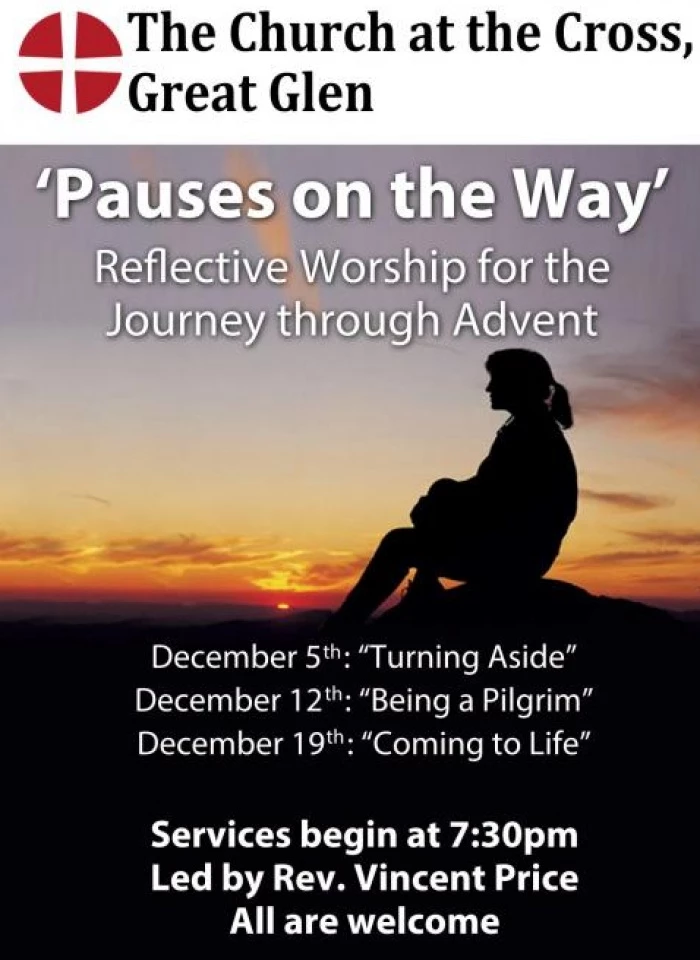 Reflective worship for Advent is offered over three Wednesday evenings in December at Great Glen.
The title for the worship series is 'Pauses on the Way'. Each service begins at 7.30 pm and is led by Rev'd Vincent Price.
Wednesday 5 December
'Turning Aside'
Wednesday 12 December
'Being a Pilgrim'
Wednesday 19 December
'Coming to Life'
All are welcome.